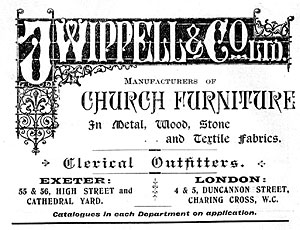 Wippell's are rumoured to have already ordered the new episcopal ensemble for 2014. A source in the buying department also let slip, on consideration of a G&T heavy on the G, that the new colours will be lilac and light blue. The cut will fit their new customers.
On a too well-buried page
Women and the Church - WATCH
- has set out the results of the first 10 Dioceses to vote on whether women may be consecrated as bishops in the Church of England.
According to
Inclusive Church
they have all also turned down requests for extra provision for opponents, again mostly by large margins.
The detail gives great hope for the rest of the Dioceses. Only in Europe did the bishop vote against; and in its houses of clergy and laity the proposal just scraped past. In the other 9 dioceses the majorities were unequivocal. In Guildford and Chelmsford the clergy and laity voted roughly 3:1 in favour. In all the other dioceses the majority was much higher - in Birmingham there were just 4 votes against out of 86 recorded votes (including abstentions).
Can we now put the
Act of Synod
with all its baleful consequences behind us? Probably not. But it is time to say to those who continue to oppose women as full persons within the church that, though they may not like or want it, the church as a whole is moving on.
I'm not sure whether Wippell's, as a commercial enterprise, takes a view on these matters. But it is a shame that, as a cutting edge company in the Anglican firmament since the French revolution,
Wippell's website
should be almost as old as their origins.