Until now the
No Anglican Covenant Campaign
has, for obvious reasons, focused strongly on England and the vote in English dioceses.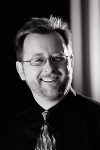 Malcolm French
A number of changes have followed the defeat of the Covenant in England.
Lesley Fellows
has stood down as International Moderator and she deserves great praise and gratitude for the manner in which she performed this role.
Malcolm French
has taken on the tasks of International Moderator.
Jean Mayland, a lifelong campaigner for change in the Church of England, is now the English Convener for the group.
Press Release here
.
NACC attention is now turning to the US where the mood is difficult to read.
The Episcopal Church's General Convention meets in July in Indianapolis, Indiana. Three motions have already been proposed and the
NACC motion
is currently looking for sponsors. (OK, I'm being pedantic here. These proposals are all called resolutions. I believe that a motion becomes a resolution when it is agreed (resolved) not when it's put forward. But, when in Indianapolis ... So, I concede, and the texts will hereinafter be called resolutions.)
Three resolutions have so far been proposed. One for the Covenant, one for continuing engagement with the Covenant process, and one against the Covenant. All resolutions are
listed here
.
The one for the Covenant comes from a group who call themselves Communion Partners (firmly conservative) and was
announced in 2009
. The one
opposing the Covenant
comes from the Episcopal Church's Executive Council. And the one in the middle seems to be a response to these two with the intention of keeping the ball in the air until everyone else has declared what they think. (
Comparison at Preludium
)
All these, and any others received in time, then go into a mincing machine which people have explained to me and I still have no clear idea how it all works.